Decoration of your home will always remain incomplete without lights. When we talk about the upcoming Christmas, there are numerous lights that you can find on the internet. Interestingly, we have found one light, i.e., Stars Curtain Christmas Lights by Quntis, that can illuminate your holiday season.
Whether decorating indoors or creating a mesmerizing outdoor display, it is the perfect buy for your home. But should you put your money in this Christmas light? Let's check it out!
Engaging Specifications: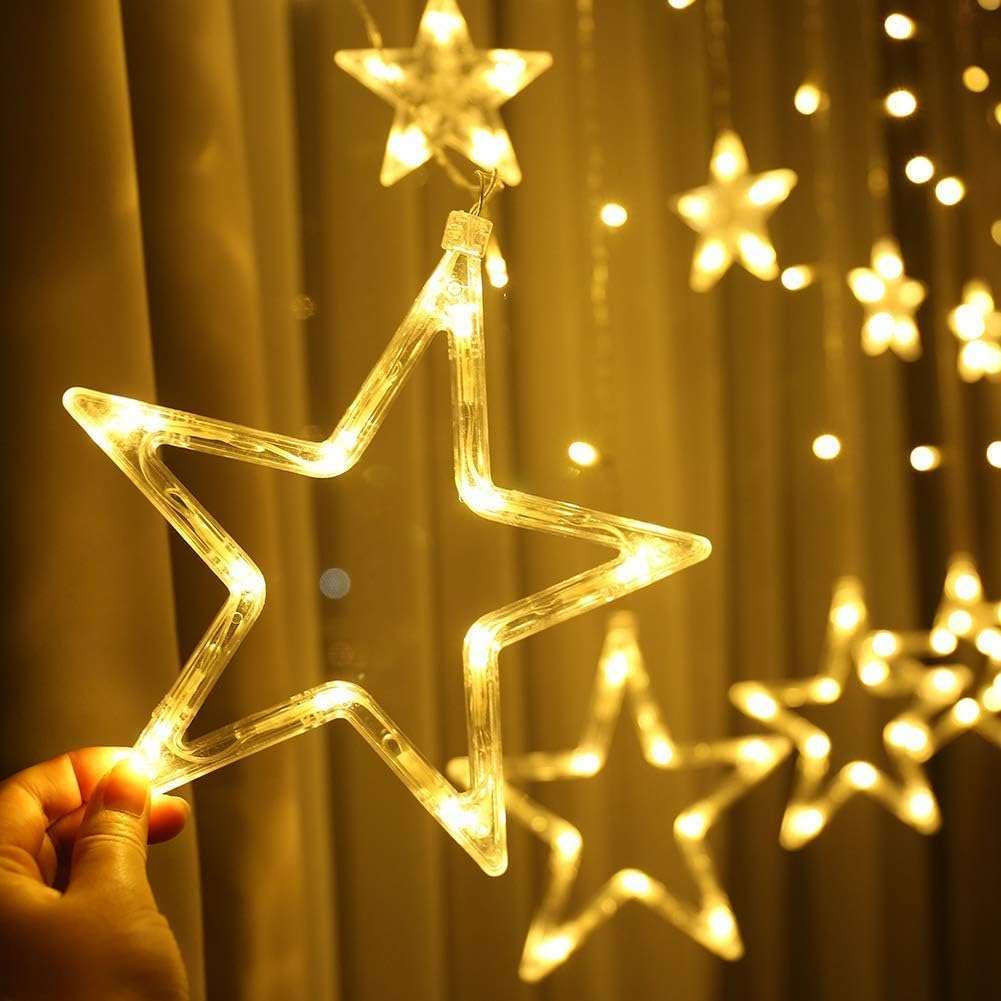 These lights are built with warm white LEDs that exude a gentle and inviting glow. With both indoor and outdoor usage, these lights are versatile enough to adorn any space.
They're designed to sprinkle magic over your Christmas celebrations, turning them into unforgettable moments.
What makes these lights genuinely stand out is their unique structure. The complete curtain lights include 138 LEDs, and they feature 12-star ornaments, with six big and six small stars.
The wire length extends to 2 meters, and the large star ornaments boast a diameter of 20 centimeters, with each string dropping down 90 centimeters. Its generous 3-meter power line ensures flexibility in setup.
Simple and Safe Operation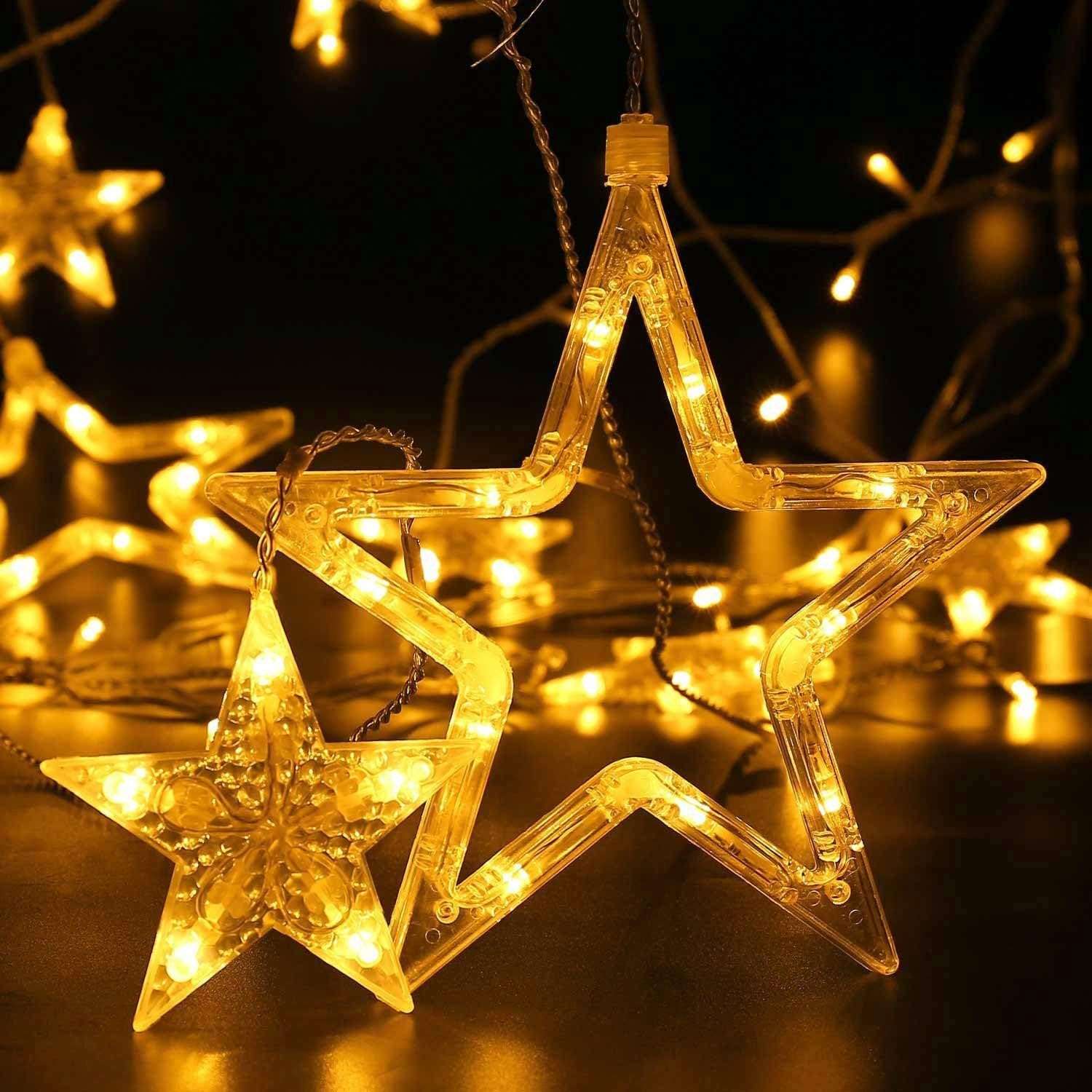 These curtain lights provide complete ease of use. These lights are designed for plug-and-play simplicity, with a US standard 120V plug. Their low output voltage of 30V ensures they are safe to touch, eliminating any safety concerns. The inner oxygen-free copper wires not only enhance their durability but also contribute to their longer lifespan, ensuring that these lights become a part of your celebrations for years to come.
8 Mesmerizing Lighting Modes
The Christmas Lights offer a delightful array of lighting modes, including Combination, In waves, Sequential, Slo-Glo, Chasing/Flash, Slow fade, Twinkle/flash, and Steady on.
Safe and Durable: Ideal for Any Occasion
With an output voltage of 30V, they are safe for children to touch, providing peace of mind for parents. The IP44 waterproof rating ensures that these lights can withstand outdoor conditions, although it's important to note that the power supply is not waterproof.
End-to-End Connection
The Quntis Stars Christmas Lights take convenience a step further with their end-to-end connection feature, allowing you to connect up to 20 strands. This versatile connectivity makes it easy to adorn large areas with these captivating lights.
Wide Decoration Occasion
The use of these starlights is not confined to Christmas alone. They can create a warm and inviting atmosphere for various occasions, including festivals, holidays, weddings, parties, and even everyday home decor. 
Why Should You Buy These Curtain Lights?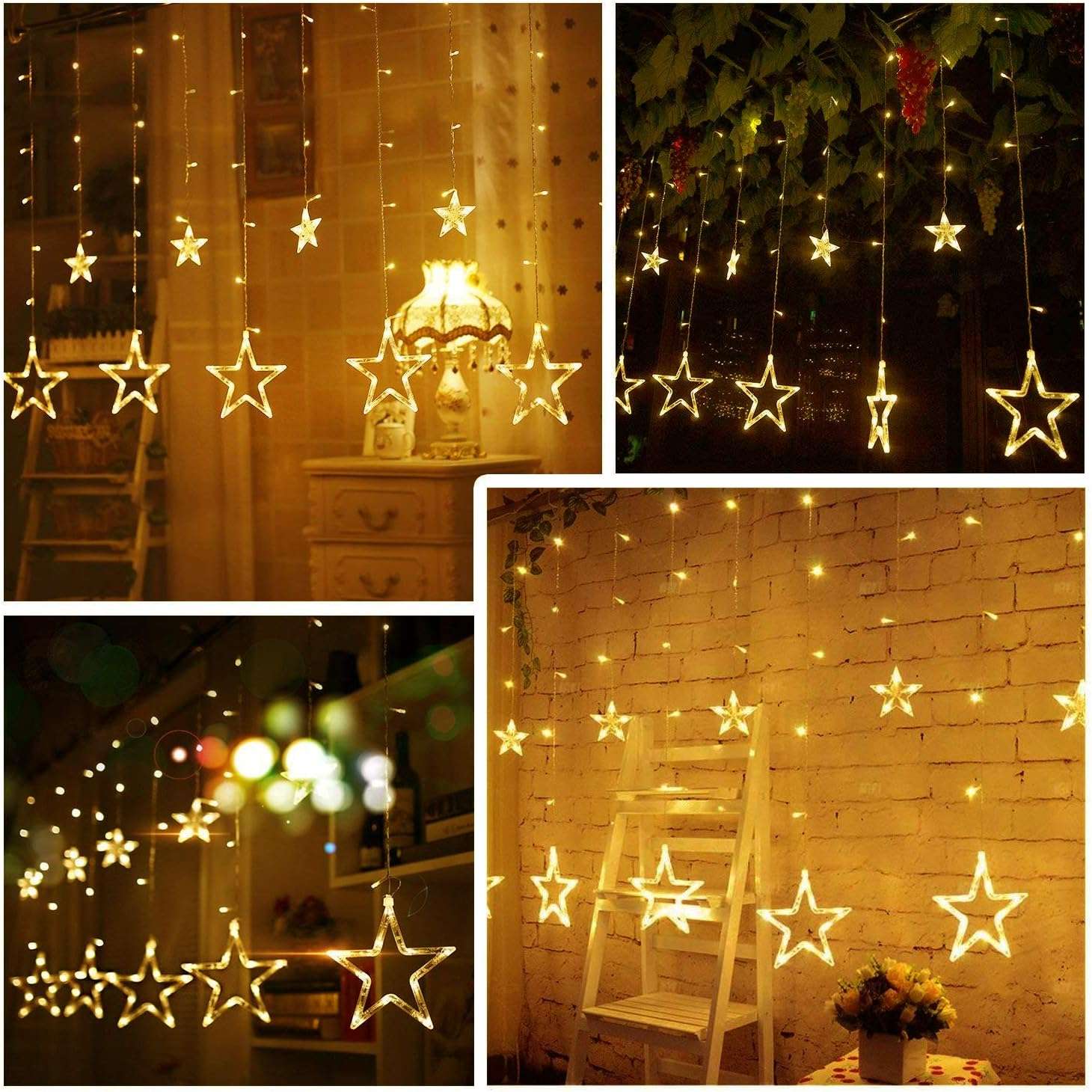 Overall, the Quntis Stars Curtain Lights offer a magical way to illuminate various occasions with enchanting lighting modes and end-to-end connection features.
Brighten up your holidays with these star-studded curtain lights, and let the magic of the season come alive in your home. For you, we are introducing a 20% Off that you can get on the Amazon page.