This week, Project Runway is all in on the no-pants trend. It's an intriguing prompt for the remaining designers, who must spend this episode's one-day time limit putting together a couture look featuring undergarments as the main attraction. The catch—there's always a catch—is that these knickers mustn't give off the effect of lingerie. They must be beautiful but not coquettish, boundary-breaking but not vulgar, expensive buuuut capable of assembly within 24 hours with less than $450 in fabric. If you're surprised by the likely impossibility of such a task, well—sorry, but what show have you been watching?
The main source of tension tonight comes not from the designers themselves, but the clock they're racing against—that, and the self-doubt some particularly barbed comments from the judges has wrought. Fabio, in particular, has struggled to beat back accusations that his looks are too "safe," and so his big swings in episode 7 have an air of unsettled desperation. When Christian argues the designer's work-in-progress top is too "Doris Day at the beach," the wilted look on Fabio's face is so crushing I want to reach through the screen and give him a hug.
Still, others are riding a wave of confidence. Maybe it's the mermaid hair, but something about Kara Saun's energy, in particular, is untouchable; she's completely in her element as her Roaring Twenties sheer gown with silk wool underpants takes shape. Inspired by the women of Black Wall Street, devastated by the Tulsa race massacre in 1921, Kara Saun's design has substance as well as form, and it's clear from her earliest draping efforts that she has something special on her hands.
More From ELLE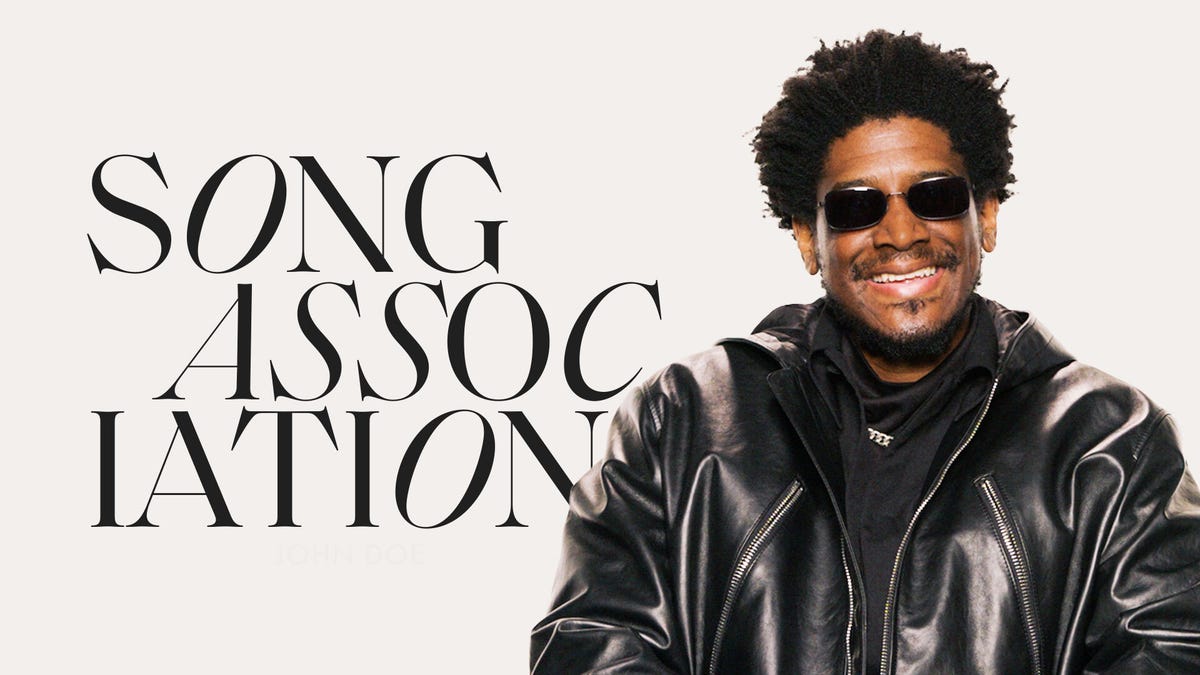 Meanwhile, Prajje is experimenting with sizing a jockstrap—proper fodder for a hilarious fitting with his model, during which Prajje laments there's no measurements for "crotch and nutsack" on his model card. Then there's Anna, who nixes her motherhood-inspired "bleeding nipple" top in favor of a tulle cage headpiece. (I'll take this opportunity to reiterate how much I love her.) Finally, model Mimi gets her own zinger in as she surveys her fellow models, including the multiple shirtless men clad in corsets and boxer briefs: "I like this challenge. I like to see boy naked."
Multiple designers end up reworking their looks, including Prajje, Korto, and Fabio. By the time the alarms start ringing on runway day, Fabio has confided to Kara Saun that he doesn't "even want to finish" his look, but the black-and-white photographs of his family on his hotel vanity remind him to keep going. As Prajje and Anna strip down to their own undergarments—in a literally cheeky display of solidarity, perhaps—the other designers shuttle their models to the makeup studio and hair salon before frenzied last looks.
With Nina unavailable for this week's runway show, episode 7 treats us to two guest judges: designer Sergio Hudson and model Paulina Porizkova. Now, for a few notes on the underwear parade:
Prajje: I wouldn't say this is Prajje's most couture ensemble, but personally, I couldn't care less. I love the subtle inventiveness of his men's corset and kilt; it's not the first time I've seen a gender-neutral take on a skirt, but neither is it a carbon copy of other looks popularized by designers like Thom Browne. The outfit as a whole is subversive but wearable, especially sans jockstrap.
Korto: Model DD could make a plastic grocery bag look like Gucci, but it's nevertheless obvious this is one of Korto's weaker looks. Her skirt is gorgeous—I love the asymmetrical high-low drape—but it doesn't highlight any particular undergarment, and the lace bralette gives off the air of an afterthought.
Bishme: Maybe this is the week the judges finally give Bishme the applause he deserves. I'm so impressed by how his design accentuates the lace bra and underwear while building entirely separate (and gorgeous) pieces around it. His signature—those big, structural shoulders—contrasts well with the slouchy satin fabric of the matching joggers. I love it. Judging from her strut, Bishe's model (Mimi!) loves it, too.
Fabio: This is one of those frustrating designs where I find myself convinced that, if one or two elements were to change, the whole look would fall into place. But as it is, Fabio's sheer orange not-quite blouse, not-quite dress, not-quite shorts look seems confused in its intentions.
Kara Saun: The Black Wall Street dress is a triumph, perfectly toeing the line between alluring and angelic, dynamic but enticing. The draping of the sheer white fabric and the careful positioning of details—the boning of the bustier, the feathers on the bodice, and the pleating on the sleeves—gives the design all the oomph it needs.
Anna: I wouldn't necessarily call Anna's design emphatic in terms of undergarments, unless you're counting the corset top and the low-rise hang of the skirt she's crafted. Don't get me wrong: I enjoy the garment for what it is, and model Kale makes it work, but I'm not sure it will fit the theme of the challenge enough for the judges' taste.
Brittany: The queen of athleisure herself pulled off another great sportswear ensemble this week. The peekaboo boxer briefs beneath Brittany's lime-green skirt—with a cutesy matching bra top, no less—is equally sexy and functional. My only nitpick? Those belt strings. Wasn't there a way to have gathered them so they didn't collect along model Luz's crotch?
Rami: My personal favorite design of the night, Rami's low-slung silk slip skirt and lace tank screams supermodel. The metallic details add a little edge to what's otherwise a perfectly laid-back (yet still couture!) look.
Laurence: The expert tailoring and clever pastel-pink color of Laurence's suit might save her this week, but I'm concerned the judges will lambast her for the near-total lack of actual underwear. Neither the half-moon corset covering model Taurean's abs nor the elastic waistband sewn into his pants is enough to qualify as true "undergarments."
After deliberating, the judges agree: Prajje, Rami, and Kara Saun are in the top, while Fabio, Korto, and Laurence fall to the bottom. It's immediately obvious to me who's going home, as much as I hate to confront it. Fabio's been in the bottom for multiple weeks now—and of the looks presented in this particular challenge, his seemed the most at odds with its own objective.
As Kara Saun celebrates a much-deserved trip to the winner's circle (and, wow, that '20s dress really was fabulous), Fabio is sent home with hugs and tears from his fellow competitors. I know, I know—it's not the Bravo way—but I continue to delight in how this year's group of designers care for one another. (Generally speaking, anyway.) Fashion is often lauded as a necessarily "cutthroat" industry, and Project Runway has had a role to play in upholding that idea. Twenty seasons in, it's fascinating to watch the franchise try and shed those roots.

Culture Writer
Lauren Puckett-Pope is a staff culture writer at ELLE, where she primarily covers film, television and books. She was previously an associate editor at ELLE.