Spoilers below.
I'm not sure what kind of polyester Christian slipped into the workroom this week, but whatever it was, it was highly flammable. The theme in episode 5 is red—and lots of it—as the designers each tear off a chunk of scarlet fabric from the same spool, one that Christian himself hand-selected (and later hid behind like a cartoon villain). The challenge is then to craft a special look—importantly, one that demonstrates each designer's individual aesthetic—using only that fabric. A fool-proof method for leveling the playing field.
Au contraire. Our sleep-deprived sewing soldiers grow increasingly incensed with each passing minute in episode 5, appropriately named "Seeing Red." Fabio describes the color of this unwieldy polyester as a "primal red," so primal that "it's going to be hard to work with." That proves a self-fulfilling prophecy, as Fabio and Co. have one day only during which to complete their masterpieces. That ticking clock means less than 24 hours pass before Christian is already heated enough to give Anna this particular slice of feedback: "I'm gonna murder you." And he might not be the only one!
More From ELLE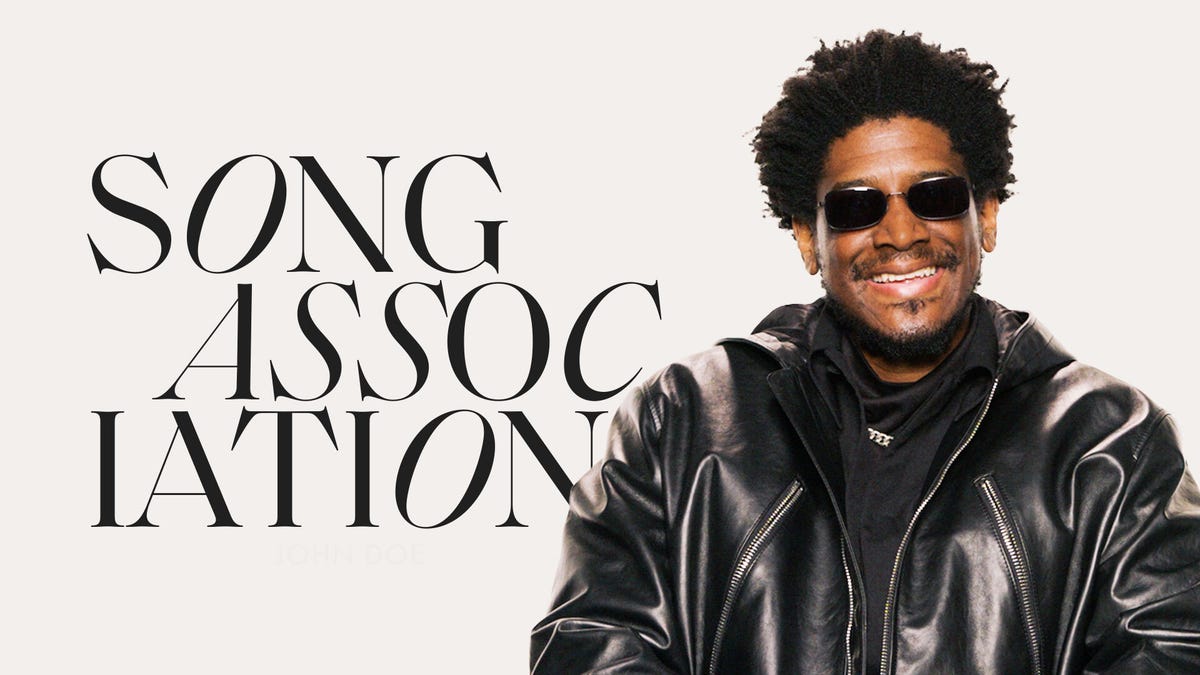 The troublesome vibes only curdle further. Even a shopping spree on Christian's (Wells Fargo-sponsored) dime—at the Brooklyn clothing boutique Alter—can't placate the designers as they dash around trying to decide where all this red stops and ends. Prajje wants to do a power suit, and Christian shoots him down. Kayne pines after a dress for the "everyday woman," and Christian gawks at him like he's sprouted buttons for eyes, à la Coraline. We only dress divas here, Kayne. No normies!
Our dear mentor sprinkles a little spice every which way he moves this week, and the heat hits boiling point when it's finally runway time. Lena Waithe is here, and the models' booties are still out?! It's madness!
Anyway, a few thoughts on the looks themselves:
Brittany: Brittany's might be the first one to hit the catwalk, but I'm already certain her take on athleisure will be a favorite amongst the judges. As it should! The white top-stitching on Brittany's crop top and wide-leg cargo pants adds some much-needed contrast amidst the ensuing sea of red, and the extra details—the ruched sleeves, the intersecting straps over the model's midriff, the buttons on the slits—make the design feel not just complete but cool.
Prajje: This toga-style cocktail dress is undeniably pretty and perfectly tailored; I'd be honored to wear it myself. But I'm not sure the judges will bite. The simple V-neck and U-drape don't do much to display Prajje's personal creative flair.
Korto: Korto's braided jacket and parachute pants are a triumph. The basket-weave effect of her outerwear deserves to become her signature—even if I do wish the construction were a bit tighter. But that's a tiny nitpick of what's overall an excellent look.
Fabio: I actually appreciated the ingenuity of Fabio's dress-over-pants concept, which felt like an elevated reinvention of a much-derided Y2K classic. But the result here might be too obvious. Relying on draping to carry him through this particular challenge feels like a safe move, one that the judges are unlikely to appreciate.
Anna: This mini dress is definitely one of the more visually interesting designs of the week. I love the tentacular impact of Anna's ruffles; they make her model look like a chic sea creature. But the gown upon which those ruffles are affixed seems like an ill-fitting afterthought.
Kara Saun: A hood-meets-gown moment is (almost) always good fun on Project Runway, and Kara Saun's high-low dress with a dramatic V neckline is another solid addition to the crop. Like Anna's, Kara Saun's design is also one of the more visually arresting designs of the night.
Hester: I love how true to themself Hester is every week. Their aesthetic is always clear, always intentional, and always recognizable. That applies even with what I'd argue is a lesser look this challenge: The fit of their bell-bottom pants is wonky at the groin, nor do the pants jive with the top. Still, the more I looked at this ensemble, the more I came to appreciate its innovative appeal.
Laurence: My first instinct was to dock this design for its use of a pencil skirt and collared top, which together felt far too much like a flight attendant uniform. But I simply can't fault the lovely texture Laurence has created by layering pieces of fabric atop one another. Such a move displays technical skill and creativity beyond what a number of other designers gave us this week.
Kayne: Like all of Kayne's gowns, this long, red carpet-ready stunner is beautiful. (I'm a sucker, in particular, for that plunging neckline.) But I earnestly wish there were some other design detail incorporated here: a hint of texture or something that might make the dress differentiate itself further.
Rami: I'm thrilled by Rami's use of an asymmetrical zipper, given that he's one of only a few designers this week to make clever use of hardware. But the dress that zipper is attached to feels too thin and shapeless.
Bishme: I love it. The silhouetted faces stitched into the shoulders and back of Bishme's power suit are chic and camp, a delicious paradox. Those face lapels feel like the kind of real and lasting signature that could make Bishme's clothes instantly recognizable anywhere.
Given whatever chaos agent was released onto the production this week, I'm not particularly surprised to find myself disagreeing with the judges when they reveal their ranking. Their favorites are Brittany, Anna, and Kara Saun. (For what it's worth, mine would have been Brittany, Bishme, and Korto.) They're disappointed with the looks from Rami, Hester, and Fabio. "Guess you all turned into drapers and minimalists," Nina tells the designers when they gather, sweating, to gulp down her feedback.
And yet it's sweet, weepy Anna's ascension to the top that causes a real fuss. Back in the green room, the "safe" designers are furious to watch Anna get her flowers for yet another ruffle dress. "It's an insult," Korto says, turning away from the television in anger. "It's insulting."
Bishme, bless him, tries to take a more diplomatic approach as the group grows increasingly heated. At first he says he's "salty as hell," but later realizes "Anna is sticking to her guns and creating looks with ruffles as a signature. I respect that she knows the type of designer she is. You just never know what the judges are looking for."
I'm not sure that's a fair critique of the judges. Christian (and, by extension, the judges) made it clear for this challenge that they wanted each designer's specific, unique aesthetic stamped onto the same fabric. Whether her fellow competitors like it or not, Anna's aesthetic revolves around tulle and ruffles and abstract shapes. Doing that multiple times across multiple challenges isn't some sort of slander; it's a way of establishing a symbolic representation of her brand.
Here's a critique I do think is fair: Hester should not have gone home this episode. When they stroll out the workroom door, they throw in one last jab, telling the confessional, "Apparently, weird shit wasn't on the menu, so I will just continue doing that for myself." Hester's design this week might had some technical issues working against it, but they weren't particularly egregious ones. Nor does it make sense for Hester to be punished for doing exactly what the challenge called for: showing off their sensibility.
I've argued before that the Project Runway challenge format might benefit from cumulative scoring as opposed to an erratic week-by-week elimination. But that wouldn't give us drama as steamy as tonight's, now would it? As the episode ends—and Anna feels herself ostracized from her peers—Korto provides the room with an ominous warning.
"I don't know if y'all know this," she says, "but this right here is going to divide us."

Culture Writer
Lauren Puckett-Pope is a staff culture writer at ELLE, where she primarily covers film, television and books. She was previously an associate editor at ELLE.