Another season, another whirlwind fashion month already flashing before our eyes—but not without us catching a handful of the biggest trends to make it down the runways. New York Fashion Week is already well in the past (by the way, did you see this season's happenings with our editor dispatch?), which means our team has already begun tracking the best fall 2023 trends to look forward to when temperatures start to drop. If you aren't ready to think about the next round of cooler weather just yet, you can still shop our favorite spring 2023 fashion trends while there's still time to prep your wardrobes.
I'll be updating this list as we continue through London, Milan, and Paris—so be sure to bookmark it for further research. Without further ado, here are the best trends from fashion week.
---
Tailoring
Without a doubt in the world, designers have returned to the tried-and-true staples of classic tailoring—and it comes as a breath of fresh air. From Brandon Maxwell's shorts suits to the pared-down blazers at Proenza Schouler, designers are adding a little more structure to our lives this fall. Amid all the noise of micro-trends, this might be just what the doctor ordered.
More From ELLE
Seeing Red
Every season, there's a color that takes the industry by storm. And while it may still be early to make an official call (we're still waiting to see what'll pop up for the rest of the month), it's safe to say red will be a big one for fall and winter. While some designers added a quick flash of the fiery shade to looks, others like Sandy Liang, PatBo, Silvia Tcherrasi, and Alejandro Alonso Rojas swathed their models in red. Suffice to say, you'll be seeing this color more and more.
Dark Romance
You may already be familiar with the viral TikTok trend of Dark Academia, but now the fashion world has moved on to its romantic side. Rodarte returned to NYFW doing what it does best: romantic, ethereal looks—only this time, it took a darker turn, calling to mind its costumes for Black Swan. The American brand wasn't the only one to take on the theme, though—Adeam and Sandy Liang, among others, also touched on it with rosettes, Victorian-inspired details, lace, and more.
Leather Sets
Everyone knows that the early drop in temperatures calls for a classic leather jacket. But when you're looking to take the leather look up a notch, why not consider a coordinated set à la Brandon Maxwell or Coach? Leather blazers and matching maxi skirts were a recurring theme down the runways, and no one is upset about it. Think of this as the sophisticated big sister for your favorite biker jacket.
No Pants, No Problem
Pants? I don't know them—and apparently, neither will you come fall 2023. Bottega Veneta, by way of Kendall Jenner, may have sparked the trend for spring, but rest assured: Fall and winter 2023 will be all about showing off your legs—every inch of 'em. The trend popped up at Theory, Christian Siriano, Prabal Gurung, Sergio Hudson, and LaQuan Smith. If that range of designers tells you anything, it's that this trend is for everyone.
A Sheer Thing
Perhaps you've already caught on, but it seems to me that the fall 2023 fashion collections seem to be gearing you up for warmer days ahead (take that for what you will). At Heron Preston, Coach, Proenza, and others, sheer paneling—whether it be in the form of classic mesh or romantic lace—marched down the runways. You'll find it in slip dresses, on blouses, and so much more. Be prepared: It may be more for your transitional weather looks than those dead-on winter ones.
Free the Nipple (Almost)
Last season, we saw an emphasis on derrières among the best fall 2023 fashion trends. But this season, designers are bringing the focus forward. Whether it's in the form of an avant-garde bra featuring fried eggs à la Puppets and Puppets or artful appliqués—like those at Christian Siriano and Bronx and Banco—be prepared to see some unique coverings. Sure, it may not be the most accessible trend out there, but it does bring a new sense of focus to the female form—and an easy way to pull this trend off is with a decorative bra.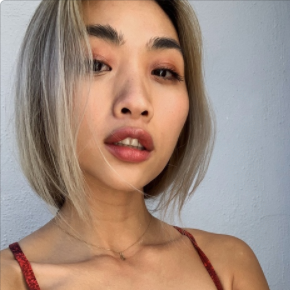 Dale Arden Chong is the Senior Fashion Commerce Editor at ELLE.com. Previously, she was an editor at MensHealth.com and has written for Who What Wear, GLAMOUR, The Coveteur, and more. She loves fashion, food, and art, among other things—but her greatest love is K-pop idol V of BTS.