Rihanna performed at the 2023 Super Bowl Halftime Show in her first performance in literal years. So, how much is she getting paid by the NFL to step onto the biggest stage ever? The answer will genuinely shock you.
Rihanna Is Not Getting Paid to Perform at the 2023 Super Bowl
Yes, it's true. Historically, artists don't get paid to perform at the Super Bowl as a rule—and according to Forbes, this year will be no different. To quote a NFL spokesperson who chatted with the outlet a few years back, "We do not pay the artists. We cover expenses and production costs." Though, apparently the NFL does offer a "union scale," which is "a fraction of the six- and seven-figure sums" performers usually earn.
There's a reason for this lack of payment: the Halftime Show basically functions as a 13-minute Super Bowl commercial for an artist's catalogue of work. There is a bright side to this though…
Rihanna Will End Up Making a Ton of Money Anyway
Since the Super Bowl Halftime Show is such an enormous platform, artists' streaming sales straight-up soar after the show. Spotify said that J.Lo's streams spiked by 335 percent after the 2020 Super Bowl, while Shakira's went up by 230 percent. And according to Billboard, the specific songs these two performed sold 16,000 digital downloads that day (up from around 1,000 the day before). The outlet also reported that Lady Gaga's album and song sales increased 1,000 percent after she performed in 2017.
So if you're on stage at the Super Bowl, you WILL be making a lot of money via streaming.
This content is imported from youTube. You may be able to find the same content in another format, or you may be able to find more information, at their web site.
So, Who Pays for the Halftime Show?
The NFL and Apple Music will foot the bill for production costs, which can end up being millions—though sometimes an artist's vision is so big that they exceed the spending limit, which was the case for The Weeknd. He ended up spending $7 million of his own money just to bring his Halftime Show to life in the exact way he wanted it, and a source recently told Forbes that Dr. Dre also spent $7 million on last year's show. But it was worth it, because apparently he got a 183 percent increase in album sales and a 105 percent bump in streaming.
Rihanna brought big things to her show. Ahead of it, she teased how it would celebrate her music history, all in 13 short minutes. "That was the hardest, hardest part—deciding how to maximize 13 minutes but also celebrate," she said during a press conference. "That's what this show is gonna be—it's gonna be a celebration of my catalog in the best way that we could've put it together. You're trying to cram 17 years of work into 13 minutes, so it's difficult. Some songs we have to lose because of that, and that's gonna be okay, but I think we did a pretty good job of narrowing it down."
This content is imported from youTube. You may be able to find the same content in another format, or you may be able to find more information, at their web site.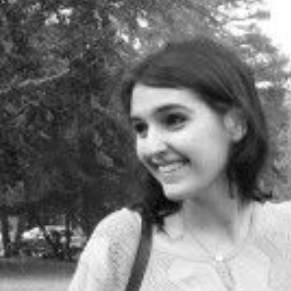 Mehera Bonner is a celebrity and entertainment news writer who enjoys Bravo and Antiques Roadshow with equal enthusiasm, She was previously entertainment editor at Marie Claire and has covered pop culture for over a decade.